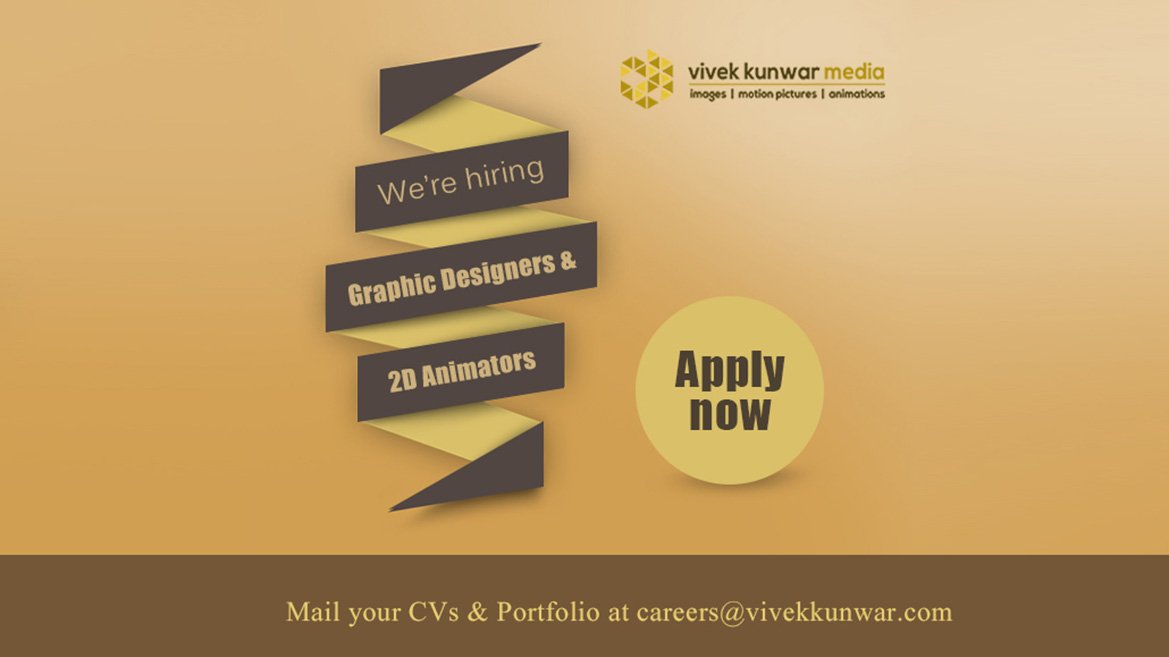 Hiring Graphic Designers and Animators (Location: Gurgaon)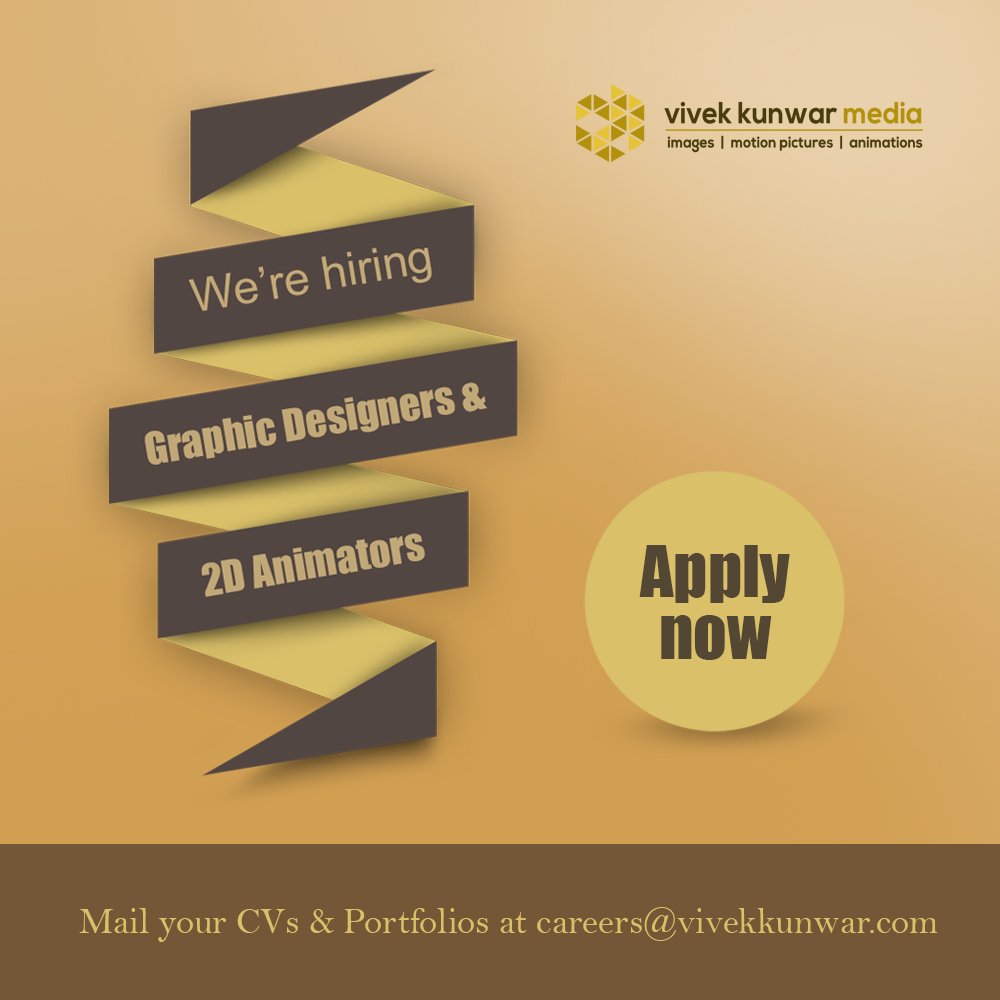 Okay, so this is to call all graphic designers, digital artists and 2D motion graphic designers to join our team. We are expanding and we need more hands to produce good content for some of the biggest brands in the country.
Why should you join us?
We are a fast growing media production house. We have been operational for only about four years and have added some of the biggest brands to our list of happy clients. We create beautiful images, films and animations to the drive the message home for our clients who entrust us with their communication.
What skills are we looking at?
We are looking to recruit artists. We need people who look at vague client briefs to come up with beautiful design solutions. Knowledge of tools isn't important, a great thought process is. If designing/animation is a passion for you, we'd love to discuss what excites you over some good coffee in our office.
What skills are we not looking at?
1. We are currently not looking to hire 3D designers who wish to make a career in 3D modelling, rigging and 3D lighting. We'd let you know when we need more such folks.
2. This is a full time position based out of our office in Gurgaon. Freelancers need not apply.
What do you need to do?
Shoot us an email on careers@vivekkunwar.com with your designs/animations and contact info. As mentioned above, please do not send us the 3D work that you might have created.
We look forward to meeting you 🙂
Any Questions? Leave them in the comments below !