Film Equipment Rental For Video Production
Where do you find the best film equipment rental in New Delhi, India? How do you select the right video production equipment? In this article, we will share insights on selecting the best film equipment for your TV commercial. As a videographer, your corporate video production can be flawless, if you have the right gear.
One of the most amazing things about corporate video is that the work is more consistent and presents opportunities for bigger income. Think about it, video advertising is one of the biggest trends because more people are willing to watch and interact with a video ad than any other advertising medium. However, an effective video ad must be backed by the right TV commercial equipment. Therefore, you need to carefully put together your video production equipment.
Needless to say, you can't buy all the equipment you need. Beginner or not, there are times when it's cost-effective to use a Film Equipment Rental, in New Delhi, India.
We deeply care about the success of your TV Commercial; therefore, we want to help you put together high-quality corporate film equipment, in New Delhi, India.
Cameras
Some smartphones today can provide good quality videos. However, cameras are always the preferable choice for the right resolution. You must also know that entry-level cameras have a short shelf life. However, some come with 4k video and can take excellent videos. At the onset with a limited budget, you can buy one of those.
When your video production projects pick up, you can go for high-level cameras which will provide longer shelf-life. Nevertheless, here are some options to make your choice for your corporate film equipment, in New Delhi, India.
Alexa mini
Blackmagic
C300
Canon 5d Mark4
Canon C300 MK II
Sony A7S2
Sony FS7
Check out this film we did for Baush&Lomb. This campaign was shot on the Red Dragon.
Lights:
Your lighting is also an important choice you must make. When on a budget you can use softbox lights or five-in-one reflectors. However, LED panels are also amazing as they provide avenues to get creative with your lights.
LED Light
Dimmer (2KW,4KW,6KW…24KW)
Elinchrom FRX 400
Elinchrom FRX 200
Kinoflo 2/4 Bank
Kinoflo 4/4 Bank
Kinoflo 8/4 Bank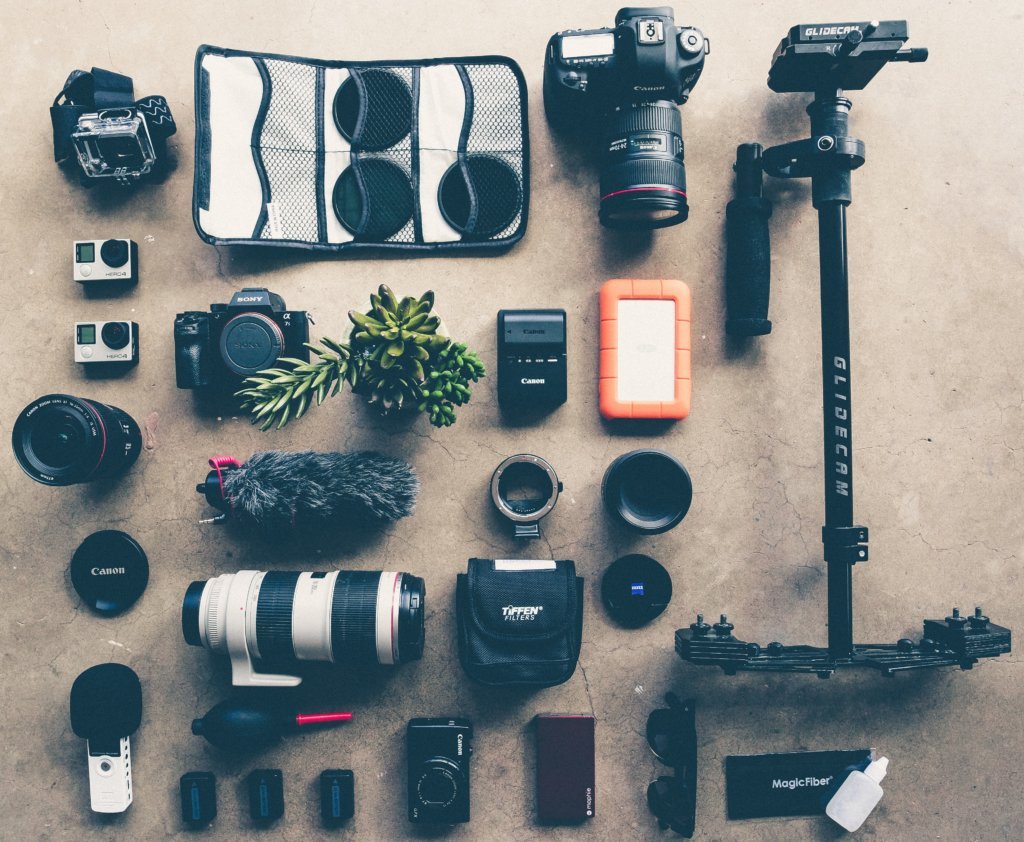 Grips
Grips are designed to last a very long time. You don't need to change them as quickly as your camera. However, you must ensure you have a pretty decent grip gear. If you are going to be traveling around, bear in mind that grip gear would require extra bucks for transporting. In such scenarios, you should consider using our Film Equipment Rental, New Delhi, India. We have all kinds of camera, lighting and off-course grip TV commercial equipment for different budgets. Some of our light systems include:
Chest Mount
Crane Dolly
Monopod
QuadraJib
Ronin
Shoulder Rig
Slider
Steadicam
Tripod
Audio, is also another corporate video equipment in New Delhi, India. However, your camera is the most critical choice to make. Always remember that the type of filming quality will determine your gear selection. Overall, when on a budget, you need to use a Film Equipment Rental, in New Delhi India. It presents the perfect opportunity to lay your hand on the latest and greatest gear without breaking the bank.