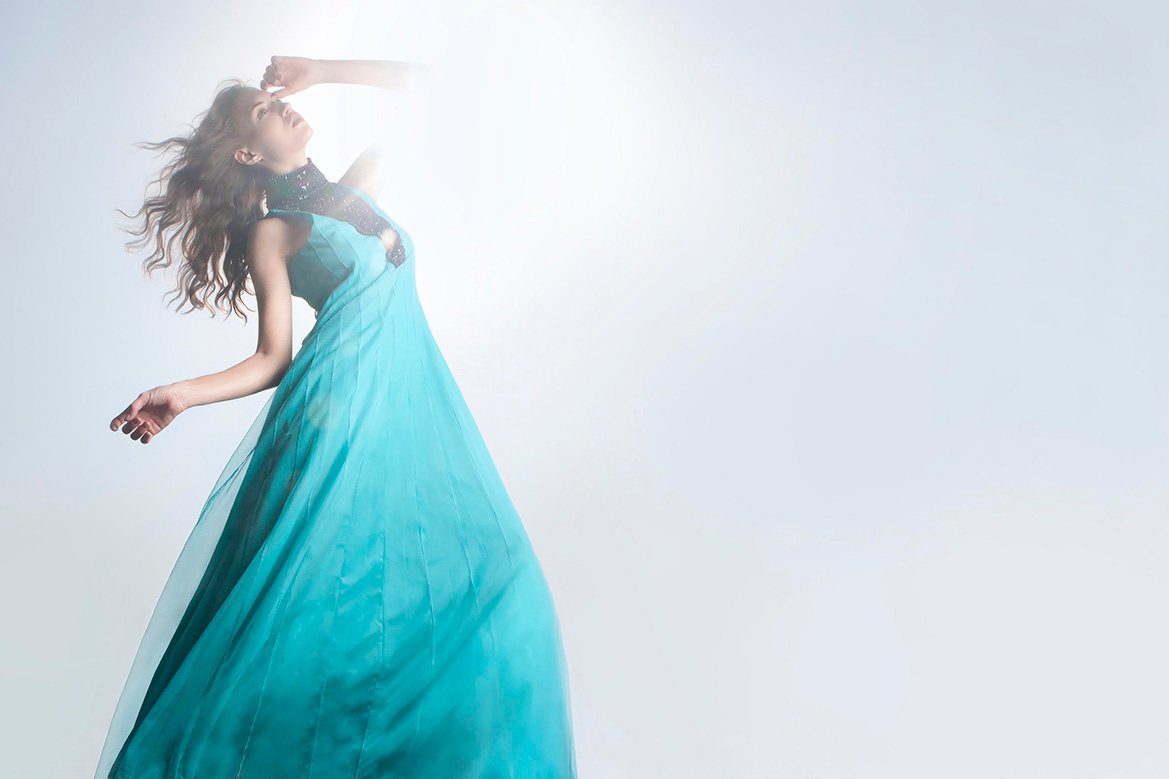 Fashion work: Outfit design by Niket and Jainee
Fun fact- This shot was done as she stood on a 6 ft high chair we picked up from the side of the swimming pool, the kind of chairs used by life-guards !!! How she managed to pose with the right expressions and a fantastic body language on a 2ft X 2ft chair was beyond me. Katya was one brave model I must say.
The color tone and the structure of the garment compelled us to create a very minimalistic composition. Rashi's idea of using the color tone of the outfit as the anchor and using sky as the background to emphasize the same worked brilliantly with this photograph. Putting the sun right behind her and balancing the back-light with artificial lighting was also a decision we took on the fly and it definitely pushed the production value of the image. The photograph was created in portrait orientation in-camera and we extended the sky to add some negative space to the image in post-production.
Special thanks to Negeva Dogra from Star Models for all the help on this one. You made the shoot Negeva !
Also, if you like the outfit, you might want to pay a visit to Niket and Jainee, they have their stores in Hauz Khas Village and Shahpur Jat in Delhi.
Outfit Design by Niket and Jainee (http://www.niketmishra.com/index.htm)
Make up and Hair- Annie
Art Direction- Rashi Mital
Model- Katya, Star Models