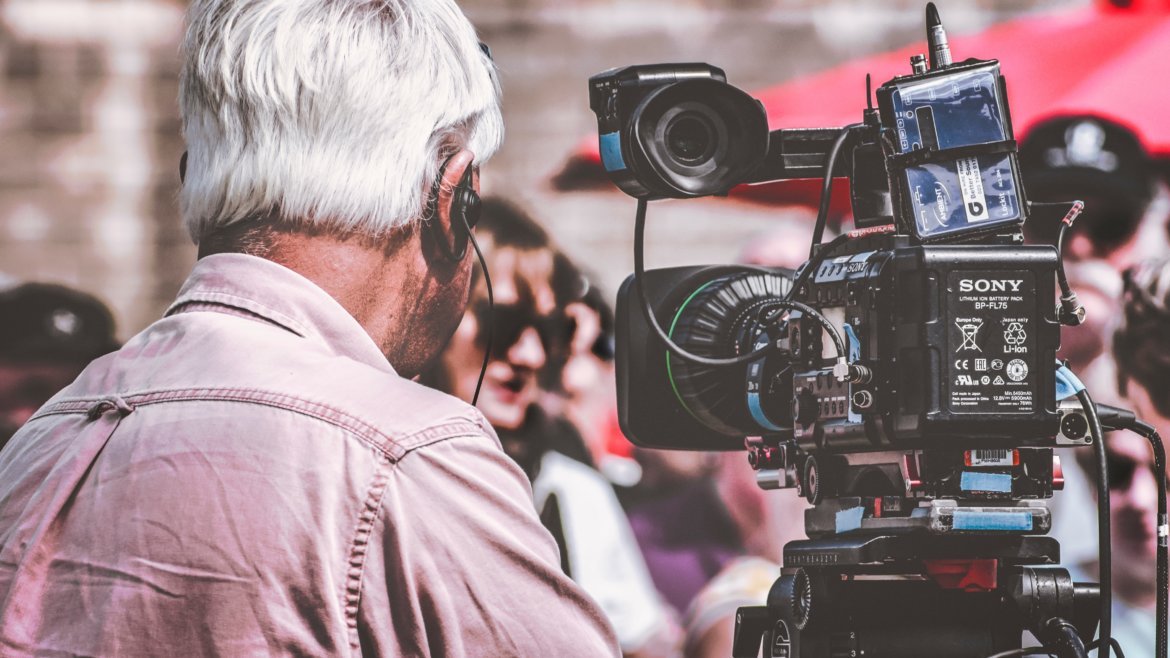 Crew for Ad Film and TV Commercial Production
From handling an entire project single handedly to a 50+ crew, we have done it all. The success of Your ad film production depends on choosing the best film crew, New Delhi, India. Your selection depends on the size of your shoot, campaign objectives, and corporate video brief.
There are essential crew members you absolutely cannot do without, but we want to help you determine the right crew members for each stage of ad film production. Whether, you need a two or 50 persons' crew for a commercial shoot in India, we have you covered. Nevertheless, the first thing you must know is the right TV commercial crew members for each production state.
Hiring the right set of people and knowing their roles might get overwhelming, hence we have broken it all down for you.
1. Directional
Your Director's goals onset is the performance of the actors and the entire creative process. Therefore, you need a 1 st Assistant Director (AD) to keep everyone on track. The AD is an invaluable asset to your film crew, New Delhi, India. They keep track of schedules and time and are always wary of allowing challenges to interfere with the production. Because more time spent might mean more expenses, you need an AD to ensure none of that happens.
Nevertheless, you should also consider a 2nd Assistant Director (2nd AD). They will handle all tedious (but smaller) tasks on set. They help the AD stay on schedule, which in turn, positively impacts your Ad Film Crew. Generally, they work on-call sheets and other important details in the production office.
Both ADs will work mutually, to book, schedule and maintain a tight ship. They are also responsible for the Daily Production Reports (DPR) which is filled at the end of every filming day.
2. Production
You need a film producer in charge of everything else from the production office. You shouldn't also confuse the role of the film producer with that of the Executive Producer. The Executive Producer's task is to find the funds for the ad film. However, the film producer keeps every department on track. Therefore, all department heads report to this position with questions about the location, transportation, catering, and other areas in the budget. This responsibility has so many sub-sets, so most producers delegate to other key crew members:
The Line Producer (LP) is one of such important positions in your Ad Film Crew, New Delhi, India. They bridge the gap between the production company, producer and everyone else. They must make sure all things bought or rented are available when needed.
Unit Production Manager (UPM): Next in line is the UPM. They work closely with the LP to keep track of expenses and budgets. They also handle all kinds of paperwork such as location releases, contracts, budget changes, etc.
Production Coordinator: PCs are also important members of the crew for a commercial shoot in Delhi India. They handle all the gruesome tasks such as finding equipment, getting the right caterer and organizing transport.If you have a sufficient budget and wish to add to your crew size and strength, you can also include a Location Manager, Location Scout, Assistant Production Manager, and Production
Office Assistant.
"Have a look at this film we did for ITC Grand Bharat, it's unsaid that the grandeur did require a
huge crew for it's execution."
3. Camera and Lighting
Camera and Lighting form crucial aspects of your production. Therefore, you might need the following roles for your Film Crew, New Delhi, India
Director of Photography (DP): The DP as the head of the Camera and Lighting Department. They will work with the director to create a storyboard and shooting list from your corporate video brief. When shooting, they will make all decisions about the type of framing and lighting used at all times.
Camera Operator: This individual in charge of manipulating the camera. They will follow the instructions and wishes of the DP.
1st Assistant Cameraman (1 st AC): This individual ensures the camera is focused always.
2nd Assistant Cameraman (2 nd AC): The 2nd AC would be in charge of loading raw film stock between takes, and operating the slate or clapperboard.
Gaffer: The Gaffer handles the lighting department as the Chief lighting technician during shoots.
Best Boy: This individual ensures that power is always available during shoots. They also handle rentals and other logistics related to your power needs.
Grip: They ensure that all non-lighting components are set-up properly for each shoot. Usually, there is more than one grip on set.
Sound: You need two major crew roles for your sound department, these includes:
Sound Mixer: They are in charge of handling all recordings via microphones.
Boom Operator: Handling or holding the heavy and long microphone which must never slip into the frame.
5. Art
The Production Designer (PD) is the most senior crew member in the Art department. They are responsible for molding the right visual tone on set. They will oversee the design, props, wardrobe, makeup needs for the shoot. They will work with the director to bring all facets of the corporate video brief to reality. If you have a bigger budget, you can also hire an Art director who serves as a liaison between the PD and other craftspeople. You may also need:
Set Designer: If you wish for a sound state of some sort, the set designer is a must. However, they should also have architect expertise, if you want to a flair of extravagance.
Prop Master: This individual finds, rents, purchases, and keeps tracks of props on set. They will also ensure they are returned at the right time.
Wardrobe Stylist: Regardless of how simple the wardrobe, the right stylist can help you determine what's best on set.
Hair Stylist or Makeup Artist: This is smaller roles and great assets especially if you have some sort of special effects to achieve.
6. Post Production
As your film moves towards the final stage, subtle changes will occur in your selections for Film Crew, New Delhi India. The Post-Production Supervisor is the most important member of your TV commercial crew India at this phase.
They will oversee all editing, special effects, and sound design in line with your desired budget. When working with a smaller budget, this individual ensures that your expenses don't break the bank. Besides the Post Production Supervisor, other members of your post-production Ad Film Crew, New Delhi India include:
Editor: This individual will set the vision and tone of the film. They will evaluate your corporate video brief and work closely with the director.
Assistant Editor: These individuals may also assist the editor with certain aspects of the post-production process. When you have complicated productions you might also need Visual Effects Editor, Re-
recording Mixer, Foley Artists, colorists, and music composers.
Overall you should build your TV commercial crew, India not only on skill levels of communication and collaboration capabilities.
That said, all minor roles may break or make your ad film production in India. Therefore, after selecting your key crew members, be careful about the minor roles to ensure that excellent communication and collaboration is ensured at all times. Every crew member should have a specific role and department. That way, they can work together seamlessly for the success of your ad film production.